AND WE GET IT
If you have started your search for a cottage, there might be a few important aspects of buying holding you back.
THE BENEFITS OF OUR LAND LEASE
Unlike purchasing a cabin and a lot in a lakeside summer village or Resort, at the Gone Fish Inn Resort you get your own cottage with the added benefit of a Family Community in a Secured Locked Gate Private Lakefront Resort.
The Gone Fish Inn takes care of the day to day needs of the Resort and is just as invested in our community as you are.
At the Gone Fish Inn Resort, we have community standards that meet a shared ideal, and we maintain them to stay that way.
This is what makes our Private Resort so incredibly peaceful, safe, secure, and enjoyable.
You own your Cottage and you lease the land it sits on. This is the key to the affordability of the Gone Fish Inn Resort Lots and our Custom Modular Resort Cottages.
In fact, recent statistics from both the Canadian Mortgage and Housing Corporation (CMHC) and Multiple Listing Services (MLS) show that homes in residential land lease communities are often significantly more affordable than freehold properties yet they are comparable in every other way.
If the time comes where you are ready to sell, there are easy resale options, making the buying and selling process even less worry-free.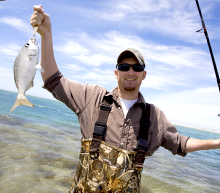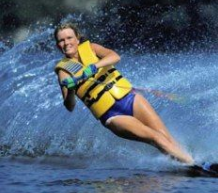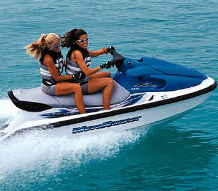 By not spending money on the land itself, a land lease will free up money to spend on the things that matter most €" like a beautiful cottage, toys, activities and enjoyment.
You can enjoy being lakefront without the high cost with water access even if you choose a more private location away from the water. The best part is the virtually maintenance free living. You will not have the expense and time consuming efforts required to pay for and maintain the property grounds. Instead, the property management takes care of the neighbourhood and helps to build and maintain all the features and lifestyle elements that will become your favorite memories.
Land leasing is not a new concept. It is a tried, true and common and it is now becoming more popular here in Canada. If you're looking to unlock the money tied up in your current house, or to purchase a new cottage without a big capital investment and tieing up all your borrowing power, a land lease will make more sense than any other ownership option available.
You can now afford to own a beautiful cottage, with no money locked into FINACING the Expensive Lakefront Real Estate it sits on. Because you pay just for the home, not the lot it resides on and you are free to do whatever you wish with the money you're not paying the bank in big monthly mortgage interest payments that include the land.
As an added bonus, our Custom Modular Resort Cottages come professionally built including all appliances.
THE PRICE
FINANCING
DOWN PAYMENT